Manage your activities & workforce
Keep your projects under control and manage employee time from the Odoo backend.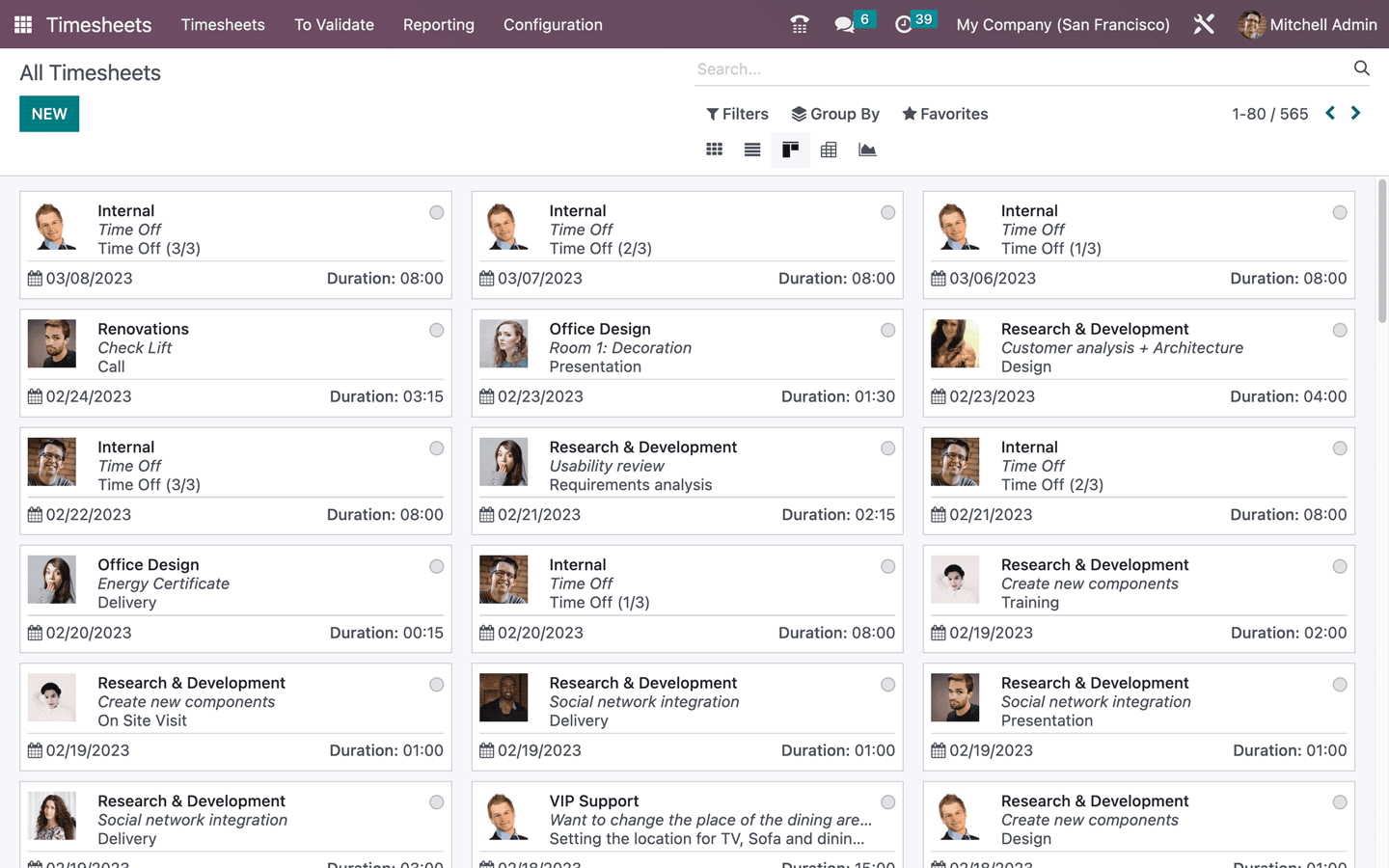 Track your team's progress
Visualize your team's progress on each project or task. Tracking expected hours, effective hours and reforecasts on tasks has never been so easy.
Keep your projects profitable
Get an overview of your billable time. Track all the resources allocated to your project and see your profits and losses.
Invoice timesheets to clients
Automatically generate one-time or recurring invoices based on expenses and timesheet entries.
Forecast needs & resources
Project performance & employees' availability
Schedule your teams across projects taking employees' holidays into account. Plan ahead for upcoming projects with forecasts based on comparable projects and estimate deadlines more accurately. Compare forecasts with real timesheets for increased profitability.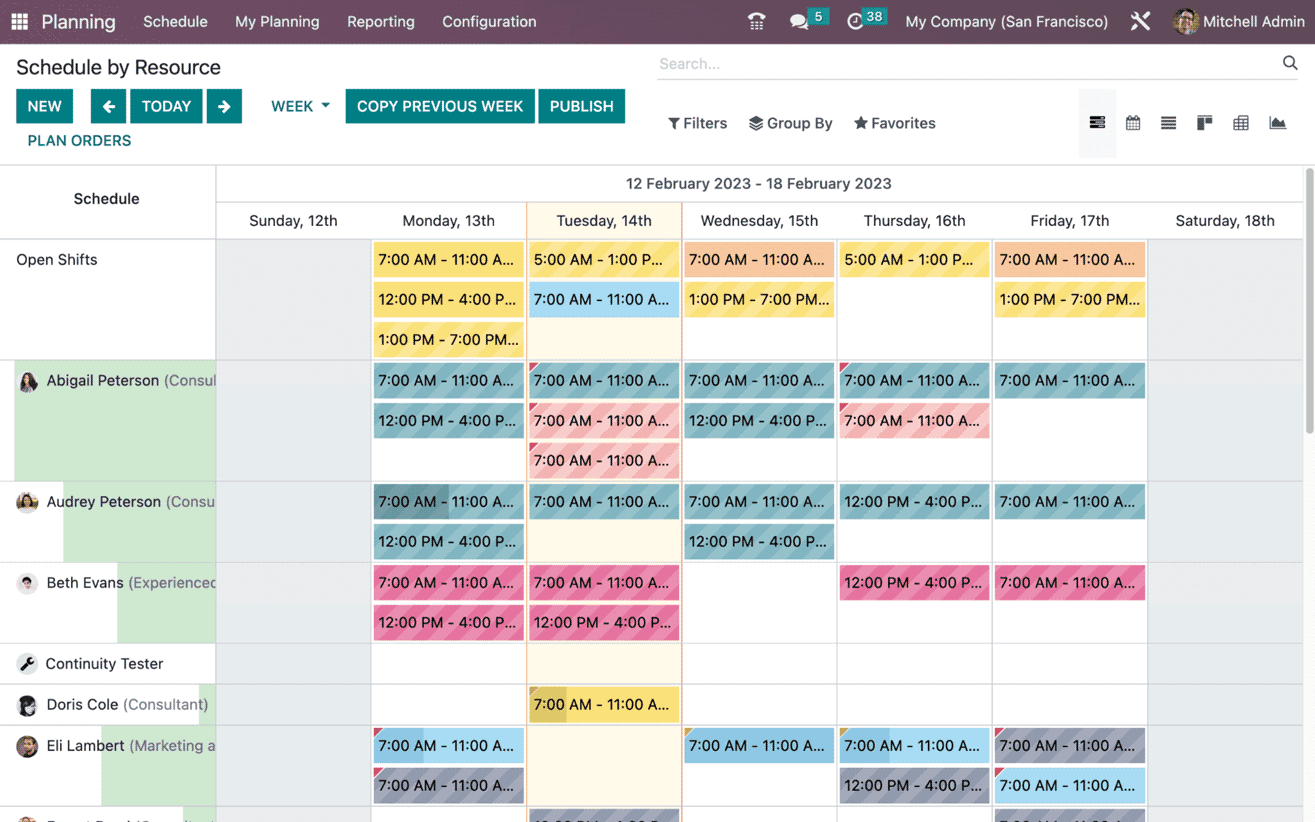 Fully integrated with other Odoo Apps
Accounting

Connect timesheets with payroll for accurate and on time payments.
Employees

Check and manage employees attendance and worked hours.
Sales

Automate invoicing and billing based on timesheet inputs.
Project

Keep track of the time spent by project, client or tasks.
Unleash your growth potential
Talk to our expert