No need to be a developer
Drag & Drop editor
Odoo comes with a great selection of building blocks. Drag and drop them to create stunning pages. Building a website has never been so easy.
Design your store in 4 easy steps
Use the AI website configurator to create your website in 4 easy steps. Odoo will provide copyright free pictures based on your industry.
Professional Themes
Odoo comes with beautiful native themes designed for each industry. You can also create your own custom theme or use one from our themes store.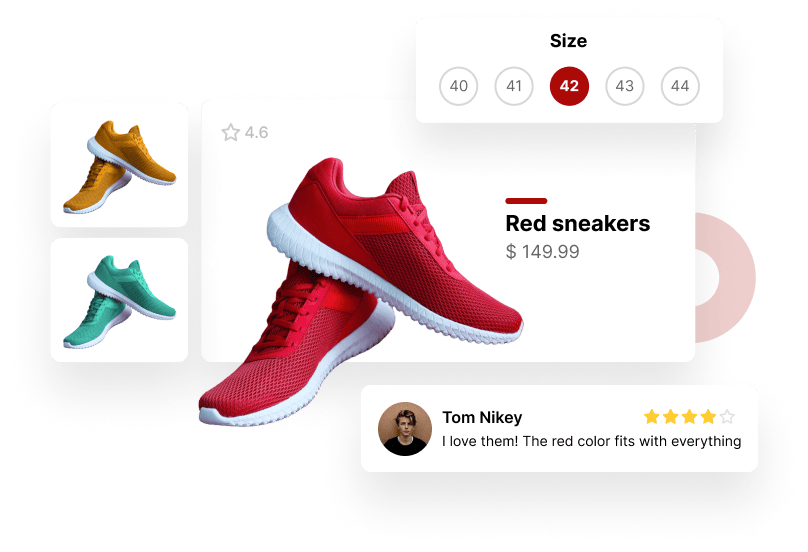 Sell anything
Odoo fits to all kind of businesses.
It has hundreds of ready-to-use features. You don't have to invest in many plugins anymore.
Set-up Variants and Attributes
Configure products variants, such as color or size, and set a different price for each configuration.
B2B Store & Multiwebsites
Make the shop only accessible for allowed users, and use pricelists to display different prices.
Automated Tax Rates
Your sales taxes are applied automatically based on your customer's type and country of residence.
Convert visitors
Odoo comes with powerful tools to help you convert your visitors into customers.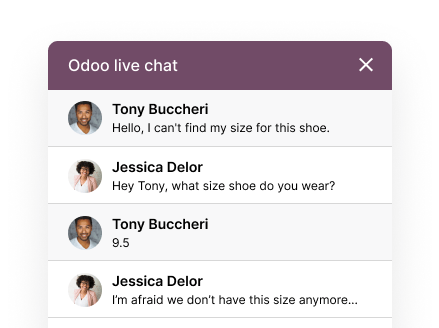 Answer your visitors questions instantly.
Messages pop up on your backend.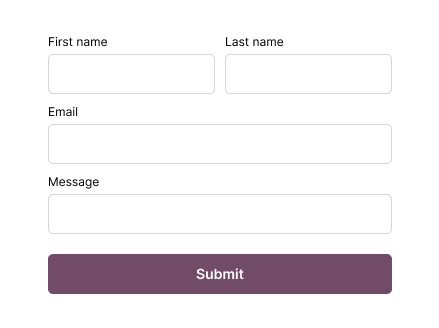 Create customized forms to convert more, and integrate them in your business flow in just a few clicks.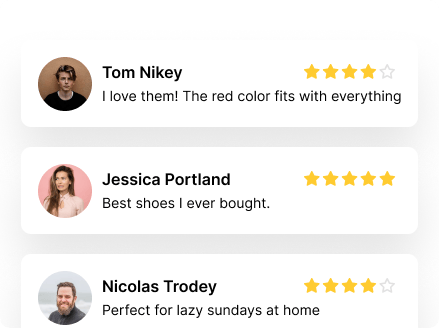 Let people review and rate your products. Showcase your best products thanks to customers' comments.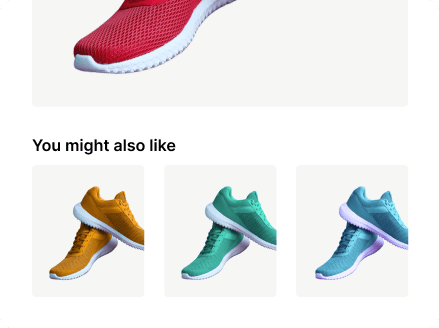 Boost your sales with cross-selling and upselling opportunities on product pages, in the cart, or at checkout.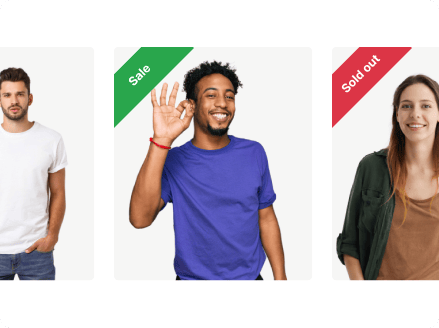 Encourage potential customers to buy your products with coupons and promotion campaigns.
Reach the right audience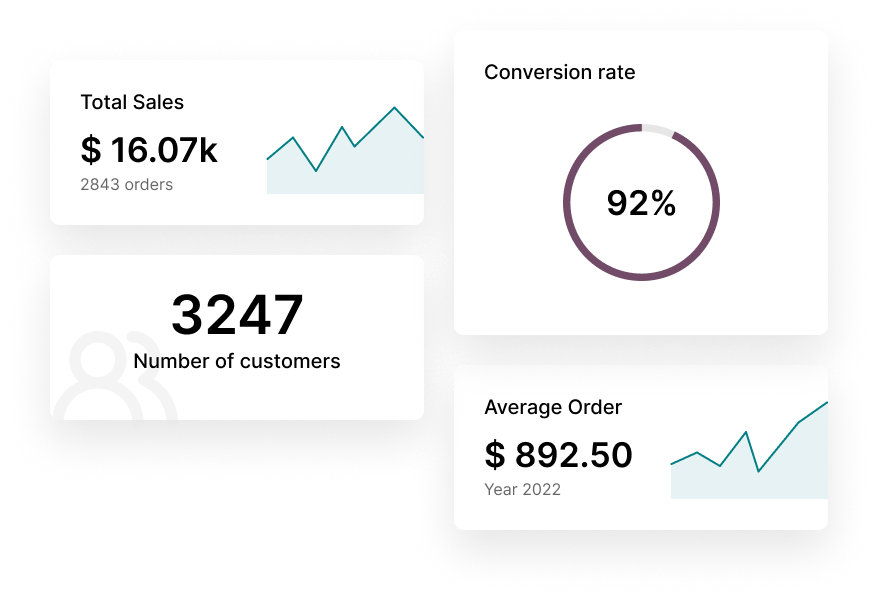 SEO Optimised & Mobile Friendly
Use integrated tools to help you be top ranked in search engines. Your website will be automatically adapted on mobile devices.
Comprehensive Dashboard
Use the built-in dashboard to see your best sales and get advanced statistics on your eCommerce.
Multi Websites
Configure multiple stores on the same database. Share products between websites.
Analytics
Use the integrated tracking tool or connect your Google Analytics account to understand the behavior of your visitors and improve the conversion rate.
Omnichannel strategy
Thanks to the different Odoo applications,
you can connect your online store to other sales channels,
such as your POS or your CRM.