Accounting Software for various business sectors
Odoo software streamlines financial transactions and record-keeping. It includes invoicing, bookkeeping, budget management, payroll processing, tax preparation, and generates comprehensive financial reports.
Book your demo now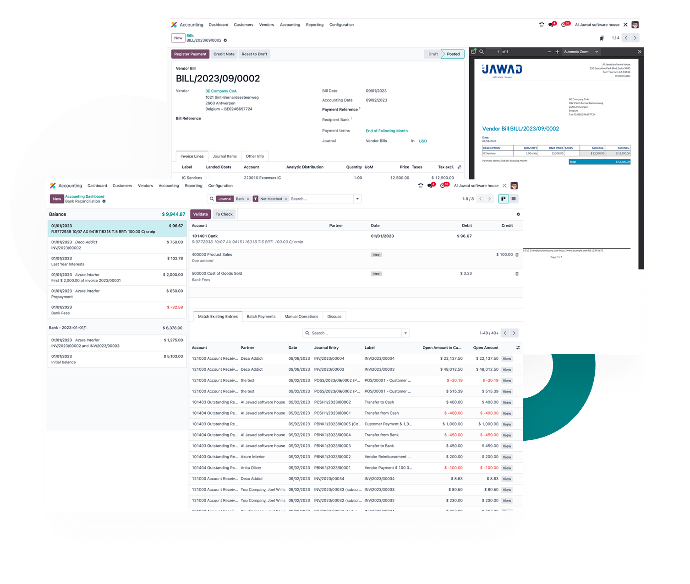 Import Bank Records, Handle PDC, Simplify Reconciliation

Handle regular bills and monitor your expenses

Flexible & adaptable billing with online payment

Adapted to comply with your country regulations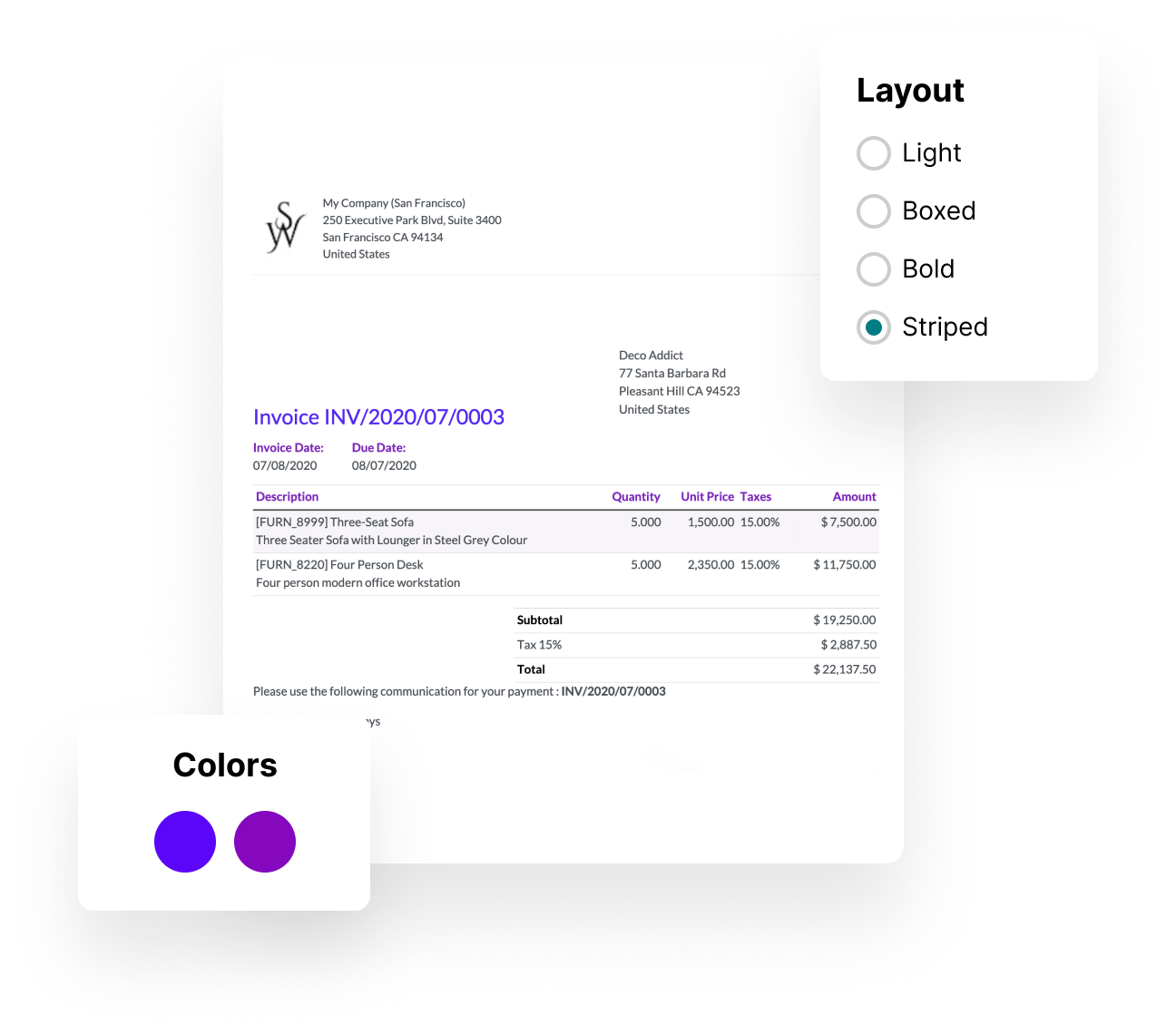 Advanced tax invoice
ERP accounting software that is compatible with ZATCA e-invoicing standards and supports multiple currencies


Streamlined customer portal for fast payments and one-click access to Statement of Account (SOA)


Customize payment terms to match customer arrangements


Assign each invoice line to the corresponding job cost or cost center
SMART financial asset management
Comprehensive asset control at your service

Reconciliation

Utilize automatic reconciliation suggestions and effortlessly record additional journal items

Assets
Create your own asset models to automate depreciation entries completely.

AI invoice digitization
Utilizing OCR and artificial Intelligence for seamless invoice document encoding in accounting.

Accruals
Automatically allocate the accrual amount across multiple accounting entries to mirror your deferred revenue and expenses.

No matter where you are, we have you covered

Financial Localization Bundles
to align with your country requirements
Odoo Accounting comes ready with pre-configured settings that perfectly match your country's requirements. It covers charts of accounts, tax regulations, specialized reporting, electronic invoicing, audit files, and fiscal positions. This guarantees that the right tax rates and account assignments will apply automatically.


Localization packages for UAE, Kuwait, Lebanon, Iraq, KSA, Qatar, Oman, Bahrain, Jordan.
Design your accounting reports
to match your preferences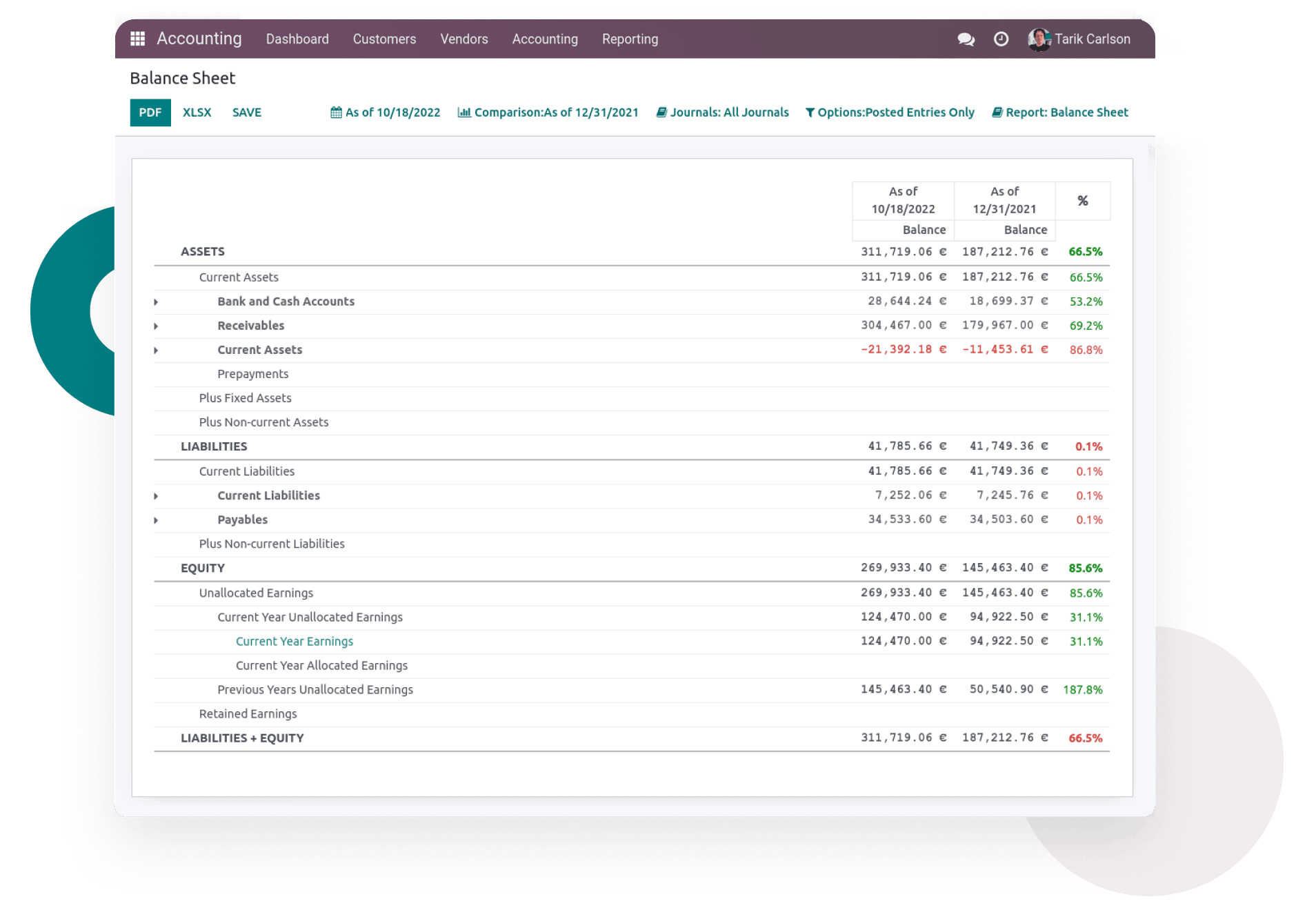 Immediate, versatile, and adaptable reports

Add notes to financial reports or export them to Excel and access the detailed information.

Limitless reports
To enable you to effectively oversee your financial and legal documentation.

Compliant tax filings
Receive tax reports compliant with government regulations, available in both accrual and cash basis accounting methods.

Analyze your data across different time periods

Select your preferred timeframes and promptly observe the comparison of your financial data.

Built-in Spreadsheets
Create, assess, and retain your accounting reports within Odoo spreadsheets, harnessing the advantages of data handling and communication.
Retrieve detailed financial transaction

Easily see financial specifics transactions by clicking report lines.

Track and evaluate your numbers to foster business growth

Simplify the allocation of cost centers on invoices and bills through a specialized custom widget

Manage numerous analytical plans and sub-plans to tailor your own multi-dimensional analytical framework
Automatically organize your analytical accounts based on projects, contracts, departments, and more

Establish multiple budget plans and conduct comparisons between actual and anticipated revenues and expenses

Best accounting software suitable for
businesses of various sizes and accounting firms

The next era of accounting software

Sharp and detailed clients dashboard

Cooperative communication system

Full online financial software


financial risk supervision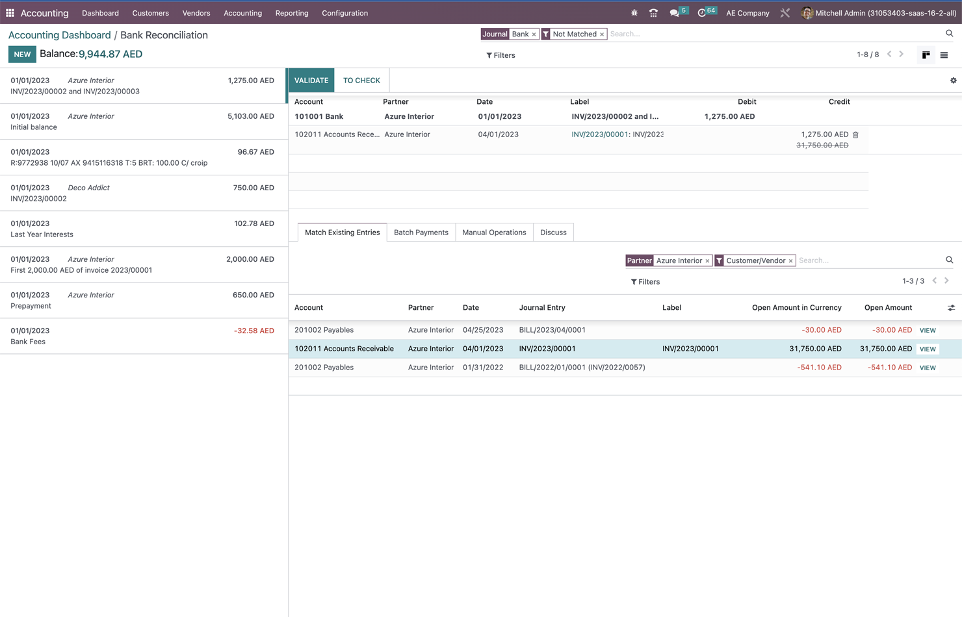 Our lovely customers
What our clients say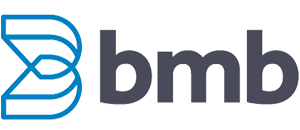 E. Yacoub
CTO of BMB move
Al Jawad team has a special spirit, they are always eager to help and guide.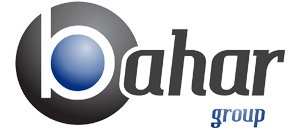 M. Sidiq
Country Director of Bahar Group of companies
Al Jawad implemented a fully integrated solution that makes our process much more automated and accurate.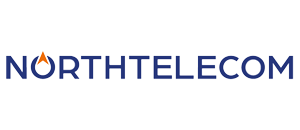 H. Nazari Mehrabi
CEO of NORTH TELECOM
Al Jawad were not only professional in implementation, but also they advised us on the right procedures, processes and SOPs.
Eliminate Manual Transaction Recording

Odoo accounting module seamlessly integrates with other apps

Documents

Transform quotations into polished invoices with a single click and export your data into spreadsheet formats.

Inventory

Keep your inventory valuation by synchronizing each transaction with your stock records.

Business Intelligence

Enhance your accounting reporting capabilities with the integrated Spreadsheets feature.
Sales

Generate project tasks automatically from sales orders.
Answers simplified
Frequently Asked Questions (FAQs)
Unleash your growth potential
Talk to our expert