Odoo is an all-in-one business software including CRM, website/e-commerce, billing, accounting, manufacturing, warehouse - and project management, and inventory.
The Community version is the open source version while the Enterprise version supplements the Community edition with commercial features and services.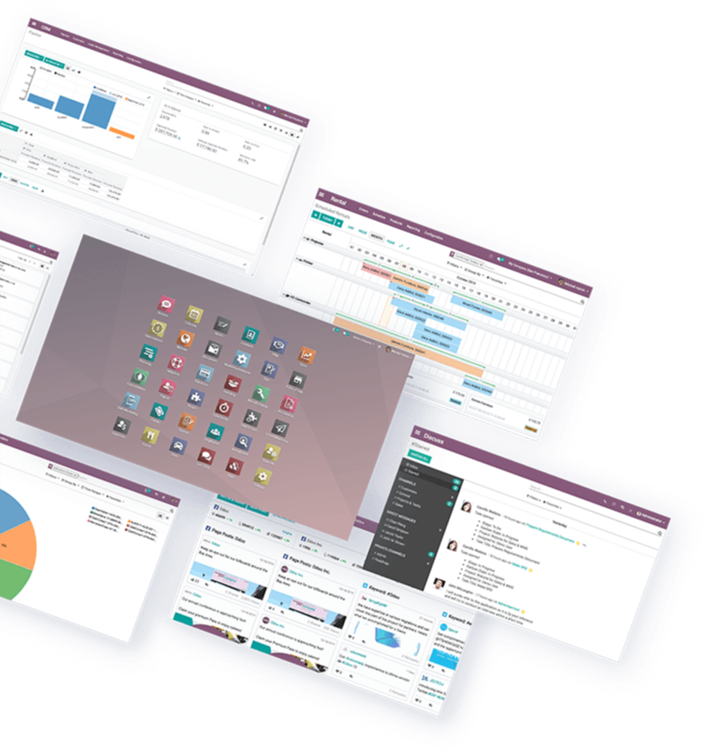 No more painful integrations.
---
Write one or two paragraphs describing your product or services. To be successful your content needs to be useful to your readers.
Let's Talk about how we can help your company.
Contact us to plan for a demo.