Host courses that resonate
with your students.
Al jawad Training Management System handles classes of any type or scale to give you a hassle-free experience.
Our all-in-one training management platform covers all aspects of the teaching process, from class organization and tuition fees to payroll and promotion.
INFO SESSIONS
WEBINARS
CLASSES
PAYROLLS
LMS
FULL ERP
Organize classrooms & manage instructors
Easily coordinate your schedules content.
---
Manage class schedules and display the agenda directly on your website in our clean and polished design. Allow your students to easily browse through your published class schedule and filter by date, location, courses, and instructor.
Schedules are automatically generated based on the course table of content.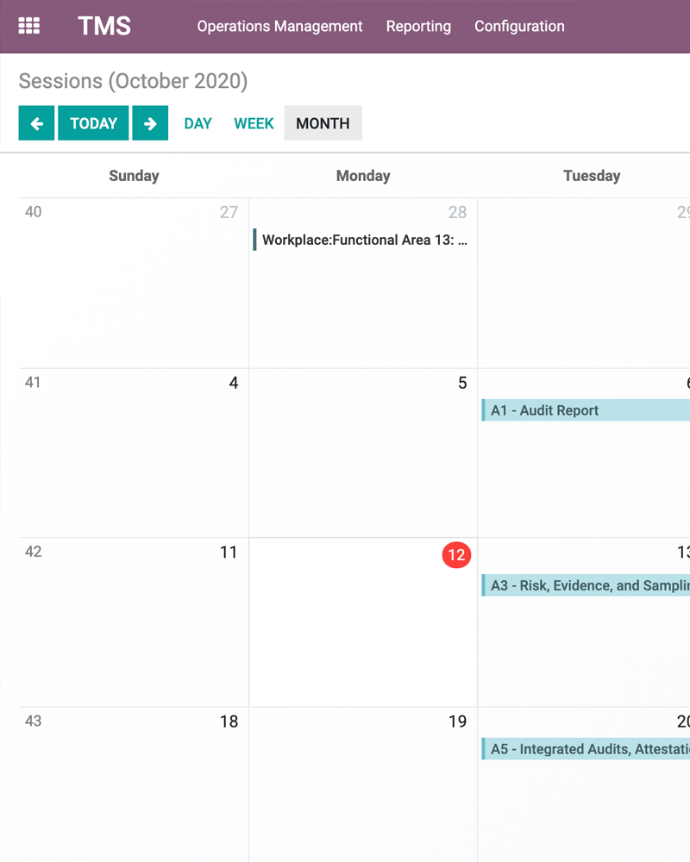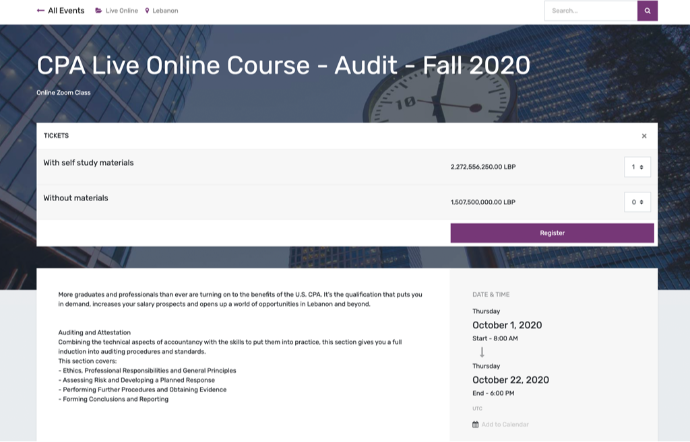 Sell tickets online
Automate the registration and payment process.

---
Manage online selling and registration for your classes. On the class page, choose whether you would like to host a free info session or a paid class. Pick the desired payment method: online credit card processing or student invoicing with installment options. You can also add special conditions, such as early-bird prices, member perks and benefits, or multiple-tier registration.
This easy-to-use platform is all you need to keep track of your classes and boost attendance.
Students management
Easily track B2B & B2C customers, attendees, certificates, exam attempts, enrolments, and much more.
Workforce management
Manage your instructors' contracts and rates (hourly or monthly) and generate pay slips in only one click.
Live Surveys
Run live quizzes and show results and rankings in real time.
Course Templates
Set up course templates to save time planning your next classes.
CRM Integration
Turn info session attendees into leads to expand your reach.
Zoom Integration
Broadcast your classes through video conferencing using Zoom.
Write a quote here from one of your customers. Quotes are a great way to build confidence in your products or services.
Let's Talk about how we can help your company.
Contact us to plan for a demo.